By spending at least 45,00

€

, you'll be eligible for a free gift with your paid order.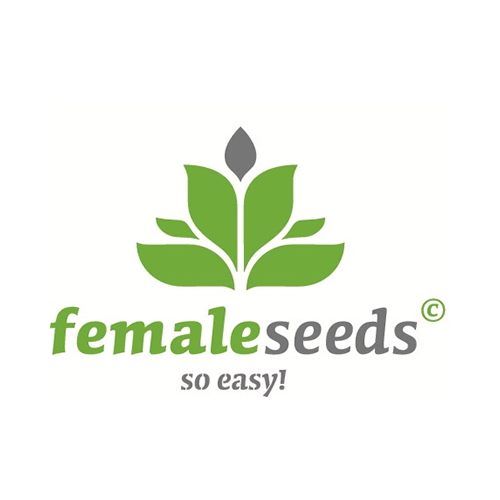 Cannabissamen von Female Seeds
Ferry, der Gründer von female Seeds begann seine Zuchtarbeit zunächst mit regulären Samen während seines Studiums in den frühen 90er Jahren um sein Einkommen etwas zu verbesser. Weil es schon bald zu einer sehr hohen Nachfrage holländischer Samenunternehmen kam, wurde aus der hobbymäßigen Samenproduktion eine professionelle. Ferry selbst hatte zu Beginn nicht erwartet, dass aus seinem Hobby und Traum schließlich einmal ein so ernsthaftes Unternehmen werden würde. Als am Ende der 90er Jahre die feminisierten Cannabis-Samen aufkamen, waren diese zwar sehr beliebt, allerdings auch noch ziemlich unzuverlässig. Seine Erfahrungen als Züchter zusammen mit seinem Hintergrund als Ingeneur motivierten Ferry, 100% zuverlässige weibliche Seeds zu produzieren und in dem Bereich weiter zu forschen. Das Unternehmen female Seeds wurde im Jahr 2003 gegründet und hatte sofort großen Erfolg aufgrund seiner sehr hochwertigen feminisierten Genetik und dem gleichzeitig guten Preise. Die Samen der Seedbank waren so beliebt, dass es sogar zu Engpässen bei der Nachproduktion kam. Als mehr Samenbanken mit feminisierten Cannabis-Samen auf den Markt drängten, konnte female Seeds seine Stellung weiter behaupten, indem es durch zuverlässige Genetik und ständige Innovationen Grower weltweit überzeugte. Die Strains von female Seeds besitzen ein ausgezeichnetes Aroma und Geschmack und begeistern durch eine enorme genetische Stabilität.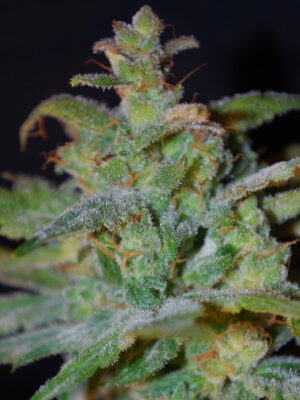 18,00

€

inkl. MwSt