By spending at least 45,00

€

, you'll be eligible for a free gift with your paid order.
EC- und pH-Messgeräte sind unerlässlich für die Hydrokultur und den Anbau auf Koko-Substrat. Beim Anbau mit Erde lassen sich mit Hilfe der entsprechenden Messgeräte ebenfalls die Werte so optimal einstellen, dass eine Steigerung des Ertrags erzielt werden kann. Ein optimaler pH-Wert ist grundsätzlich mitentscheidend, wenn es um die Aufnahmefähigkeit der Nährstoffe bei den Pflanzen geht. Mit EC- und pH-Messgeräten lassen sich die Werte ganz einfach und bequem einstellen.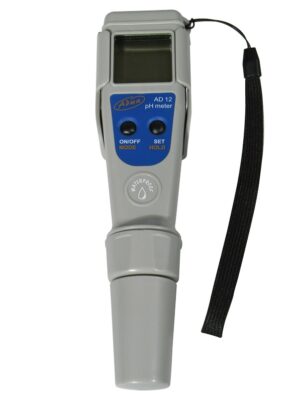 54,90

€

inkl. MwSt