By spending at least 100,00

€

, you'll be eligible for a free gift with your paid order.
Cannabissamen von Mr. Nice
Die Mr. Nice Samenbank stammt aus Amsterdam und ist aus dem Zusammenschluß von 3 Cannabisexperten entstanden: Shantibaba, Neville und Howard Marks (Mr. Nice). Shantibaba ist bereits seit vielen Jahren ein erfolgreicher Züchter, der sich in der Szene einen Namen gemacht hat. 20 Jahre Erfahrung fließen in die Zucht ein und bringen erstklassige und einzigartige therapeutische Marijuana-Strains hervor. Die Cannabissamen von Mr. Nice sind vor allem auf den medizinischen Nutzen ausgelegt und werden bei unterschiedlichen Krankheiten wie Schmerzen, Schlafstörungen, Asthma, Appetitmangel usw. eingesetzt.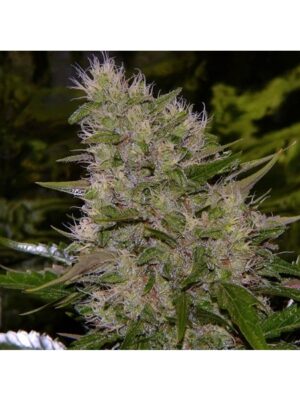 68,00

€

inkl. MwSt